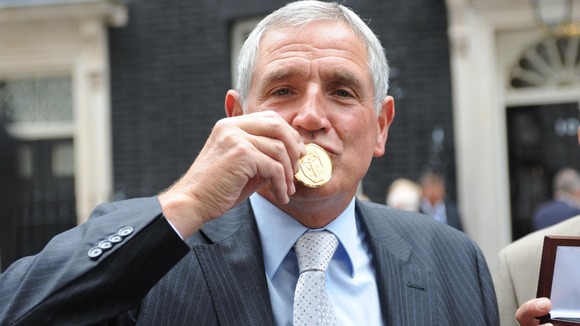 Former Leeds United, Barnsley and England footballer Norman Hunter is to auction his collection of football memorabilia. His football career spanned more than 20 years and he was part of the 1966 FIFA World Cup winning squad and a member of Leeds United during their successes in the 60s and 70s. Nicknamed "Bites Yer Legs" Hunter, he enjoyed a reputation for tackling and was a vital component in Leeds United's line up from 1962 – 1976 playing central defender. Following his career at Leeds Hunter was signed by Bristol City where he played until 1979 before his final professional signing to Barnsley prior to his retirement in 1982.
Highlights from the auction include 1967-68 and 1970-71 Inter City Fairs Cup Winners Medals, 1971-72 FA Cup Winners Medal, 1968-69 and 1973-74 First Division Championship Winners Medal and 1975 European Finalist Cup Medal. In addition to medals several items of clothing are also available to bid for including Various Caps, FA Cup Final Shirts and Track Suits and LUFC Centenary Cup Final Shirt and Track Suit.
I have been privileged enough to enjoy a long and successful football career. Over the years I've accumulated many keepsakes and whilst these have been important to me I am now in a stage in my life where I want someone else to benefit from them."
– NORMAN HUNTER
The auction will be hosted online here.